All knowledgeable installers are fully aware of the inherent advantages that aluminum bi-fold doors have brought. All these advantages will not mean anything to the tradesmen unless they are familiar with relaying them to their customers. It matters to the actual homeowners. 
Smarts bifold doors are dedicated fabricators and supply their services for two distinct aluminum systems, by knowing them very intimately as any other companies can.
The following are few design features of these bi-fold doors.
To suit any kind of requirements and specifications there are Bi-fold doors that can be configured by using various options. For the domestic or commercial environment, bi-fold doors can always be custom designed for 17 different variations.
Various opening options show how they get designed to suit different property types and also suit the whole range needs of various lifestyles. Bi-fold doors are stacked either from inside or outside. Also, can be set for opening in a single direction or can split to fold on either side.
The standard threshold used can get rebated so that the internal floor level will be 20mm higher than outside. It will make bi-fold doors fully weather tight.
You get a chance to choose from different colors. You can even opt for dual-color schemes like a light brown on the inside and dark shade on the exterior of the bi-fold door.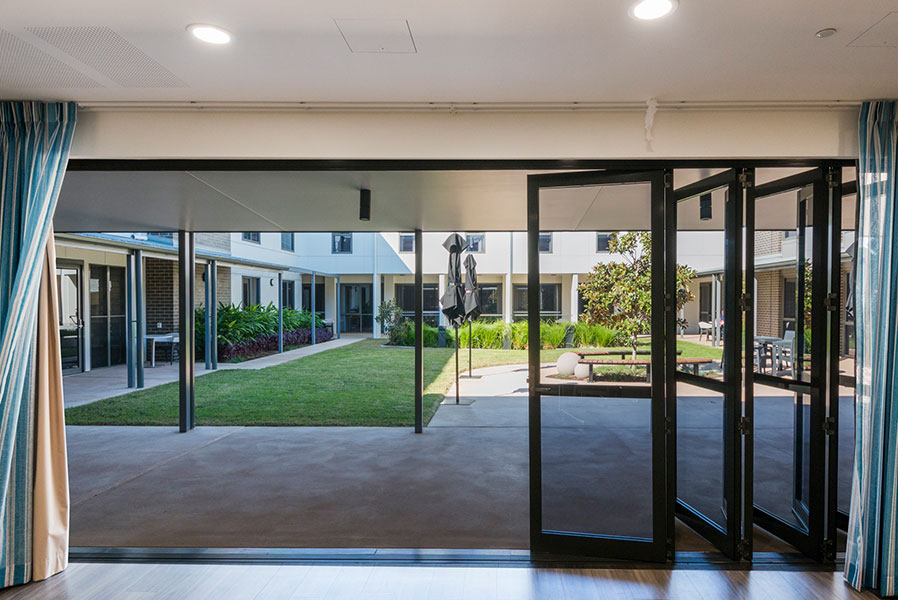 All the hardware options are so designed that it will be sleek and stylish like the bi-fold doors themselves. Either you can select from spring-loaded or Hoppe Atlanta level type door handle.
All the glass units will be toughened according to the necessary standard. It will have center pane with U-value 1.2, which exceeds the current building regulations of both England & Wales.
By using large draping curtains for covering the bi-fold doors may often divert the main purpose. You desire an open plan feel and drapes will hide the full outdoor wide-span view. Instead, practical integral blinds are available that can help in adding a subtle finishing touch on the doors. Besides, the blinds will get permanently sealed between glasses.
Integrated high-performance gaskets
One more measure which is designed specifically for improving heat retention capabilities of bi-fold doors includes the use of pure aluminum with high-performance capabilities.
To assure smoothest function bi-fold doors get fabricated with integrated high-tech rollers, which will offer smooth and easy sliding.
Sophisticated folding technology
Modern and sleek technology of such doors will offer comfortable use because you will not experience any issues in the routine like moving the luggage in and out.
The high-quality glass will provide complete protection from different weather effects. Besides, iron and wooden frame will ensure durability.
The best thing about these bi-fold doors is about the space-saving design. Whether you have got any large TV lounge or any smaller one, your space can always get saved in a very decent way.
Homeowners will always be able to save cost as the bi-fold door is much less expensive. It comes with more useful features in comparison to the sliding doors. If you have small kids try to avoid the more sensitive features.